THE MOST RELAXING SONG IN THE WORLD, ACCORDING TO A SCIENTIFIC STUDY
Forget Adele. Forget Coldplay. A song created by a musical trio and sound therapists has been proven to be the perfect song to reduce anxiety.
How do you like to relax?
With a glass of crisp Chardonnay in the bath?
A flutter of Diptique candles dotted around the room?
A spot of yoga while listening to a bit of Enya?
Well, according to a scientific study there's one perfect song to listen to if you're currently feeling stressed out, tense and in need of a time-out.
According to business magazine Inc, an eight-minute song entitled Weightless by Manchester trio Marconi Union has been shown to reduce anxiety in listeners by up to 65% and is specifically designed to lower your heart rate and blood pressure, therefore reducing levels of the stress hormone, cortisol.
Listeners of the song are even warned not to listen to the track while driving because it's that relaxing.
According to The Telegraph, Marconi Union worked with sound therapists to create the tune, which includes breathing, guitar, piano and electronic samples of natural soundscapes.
Er, even the thought of that is making us stressed.
They were then played various songs as their heart rate, blood pressure, breathing and brain activity were assessed.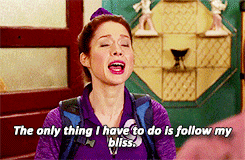 The results proved that Weightless was 11% more relaxing than any other song and brought the womens' anxiety levels down 35% lower than usual resting rates.
Personally, we found the song made us feel a bit sleepy (and need a wee a bit) so you might want to give it a go yourselves next time you're feeling overwhelmed with life.